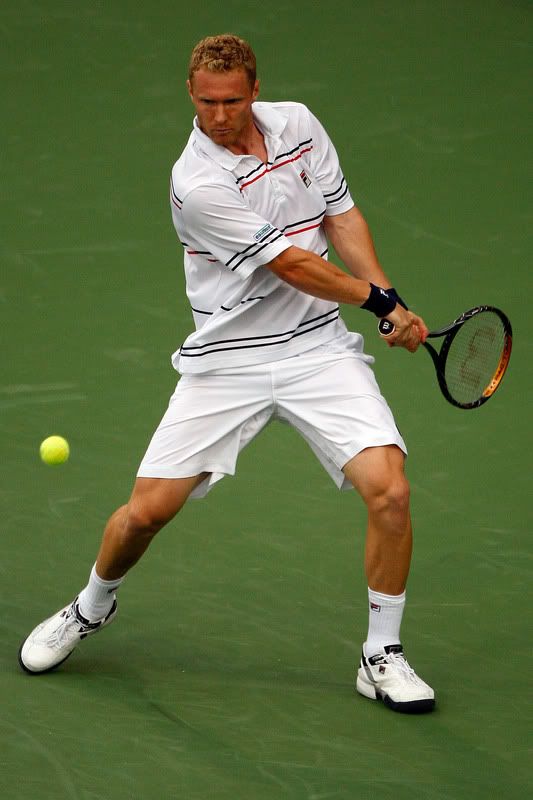 Dmitry Tursunov into quarters at Indianapolis tennis
Dmitry Tursunov advanced into the last eight beating Marcos Daniel 6-3, 6-3 and will next face Frank Dancevic, who defeated Benjamin Becker 6-2, 7-5.
Tursunov and Dancevic are long-time rivals, with the Russian beating the Canadian for the Indy title two years ago as well as the grass-court Eastbourne final in June.
"In our last few matches I've tried to prevent him going for his shots. You have to try to rush him, keep him on the back foot," said the California-based Russian. "He's a shotmaker that you cannot take for granted.
"I'll have to serve well and cut out more of my unforced errors. But I've been hitting some good shots even if I felt so lethargic during warm-up (after a rain-off on Wednesday) that I actually had to warm up twice."
Photo Getty Images