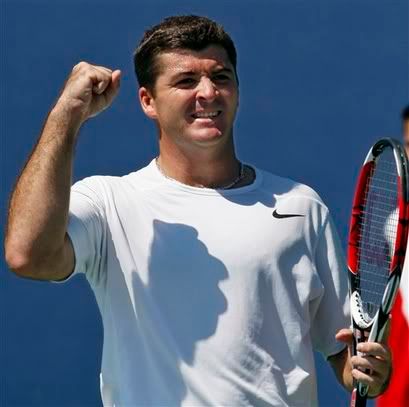 Witten upsets Andreev at US Open
Jesse Witten earned the first ATP victory of his career at the US Open upsetting Igor Andreev 6-4, 6-0, 6-2.
Witten played college tennis at Kentucky, reaching the NCAA singles championship match in 2002. He's struggled at times as a pro, even considering moving on to another career not long ago, but he stuck with it, and when he plays in important tournaments, he can count on a rooting section.
"Whenever I get to a big show, they're definitely there. They're always supporting me," Witten said of his college buddies.
He packed about five people into his room in New York this week—"Don't tell the hotel," he said with a smile—and now that Witten has a Grand Slam match victory to his credit, their stay in the Big Apple has been extended.

As Witten prepared to face Andreev, he said, "everybody seemed to be my coach the last few days."

One particular person provided some advice that stood out, though.

"I hit with John McEnroe the other day, and he was really being helpful," Witten said. "He was trying to give me pointers."


Photo AP