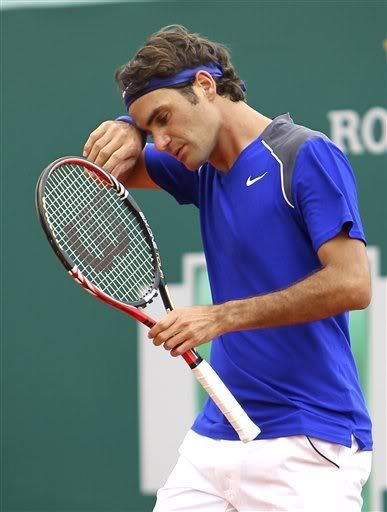 Melzer upset Federer to reach Monte Carlo Semis
Roger Federer lost 6-4 6-4 to Juergen Melzer in the Monte Carlo Masters quarter-finals.
Both players had a tough time today because of the the windy conditions but Federer was not as sharp as usual as he netted some simple forehands and a smash.
Melzer never let Federer settle, taking his two break point opportunities with gusto while limiting the Swiss's chances to get back.
Melzer broke once in each set and sealed the victory when Federer chopped a weak forehand into the net.
"He did well and played aggressive. He didn't give me many chances," Federer said.
"I didn't think I played terrible. It's the first week of play (on clay) so I didn't expect to play my best. It's been a solid tournament."


Photo AP