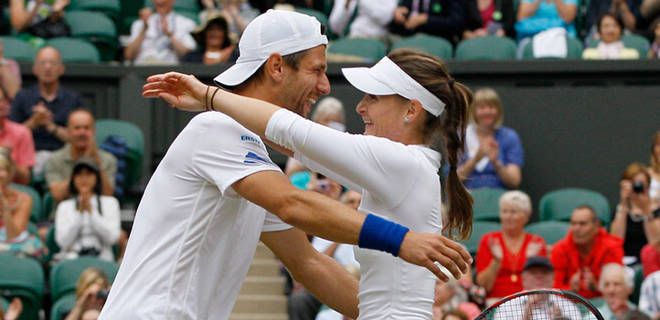 Iveta Benesova is dating Jurgen Melzer
It looks like the rumors that started at Wimbledon, while they were playing mixed doubles together, were true.
Iveta Benesova is officially dating tennis ATP Tour player, Jurgen Melzer.
The story tells that Melzer broke up with his girlfriend, Mirna Jukic, just a few days after he and Benesova won the title at the All England club because Mirna didn´t like the chemistry between her then-boyfriend and still the pretty Czech.
Melzer, who also dated Anastasia Myskina (who is
now pregnant
, again), Nicole Vaidisova and Dominika Cibulkova, was spotted with Benesova in Basel last week.
Info posted by
paulmara
on TF via
Womens Tennis Blog