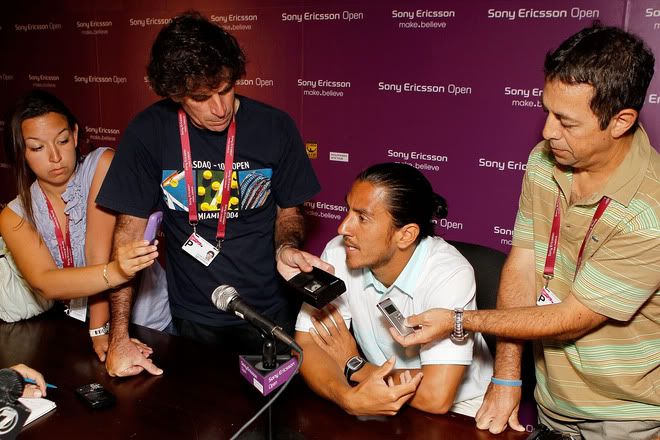 Guillermo Canas retires from professional tennis
At the Miami Sony Ericsson Open, Guillermo Canas announced his retirement from professional tennis.
Canas said he decided to retire rather than undergo a fifth operation on his right wrist. He has been battling pain in the wrist for more than a year and hasn't played in a tournament since July.
"I beat the most talented player in the world," Canas said about defeating Roger Federer in Miami and Indian Wells in 2007. "For me it was unbelievable. And then to do it again 10 days later was like a dream for me."

"I decided eight weeks ago and all, it's a physical question," said Guillermo. "My wrist just won't let me play. But I'm not leaving with regrets, there were many huge moments in my career. It's now time to begin a new life,"

Canas will continue to be related with tennis as he is working in his a tennis academy in Key Biscayne.


Source AP
Photo Getty Images